Debt Collectors
Debt Collector and Bad Debt Recovery by Coast to Coast has had much success all over the globe.
With the 33 years of experience in the bad debt collection and recovery, Sean has a lifetime of knowledge with regards to these matters.
Coast to Coast facilitates the collection of:
Judgements taken by the courts against a Person, Person's or Companies.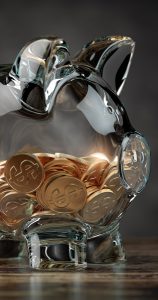 Things Coast to Coast Bad Debt Recovery is known to do in the past:
Our team at Coast to Coast will assist you with repossessions of assets or goods in order recover outstanding monies.

Verify assets on site/premises so a Debtor cannot deny they do not have the assets.

Assist with the co-ordination between the Client and Attorneys in Court to achieve maximum results

Hand deliver Letter of Demand if necessary.

Daily correspondence – Debtors are contacted every day until they comply and provide us with feedback.

Facilitate queries on invoices, accounts and get to the bottom of the amounts owed in question, so there are no delays in them making payment/s.

Clients are CC'd in on all mails and updated frequently.